Sunday, July 01, 2007
And the Winners are...
To complete this month's list of winners for my book/s-a-day giveaway contest, I'm pleased to announce the 34 lucky names picked by Randomizer.org from the June 16 - June 30 comments. Congratulations to:
JUNE 16
BethRe
Julie
JUNE 17
Jeanette J
blackroze37
JUNE 18
Antonia Pearce
DragonStar1974
JUNE 19
GLENNA
Reducer
JUNE 20
lrwirum
Ali
JUNE 21
Anna Kanthryn
Donna Michaels
JUNE 22
Stacia
crystal adkins
JUNE 23
lisa avila
Majik
JUNE 24
Stacia
Amy S.
JUNE 25
Caffey
Anonymous (Angelgrl@comcast.net)
JUNE 26
thewildtwo
linda B
JUNE 27
teresaryntetar
stephanieb
JUNE 28
Cherie J
EdgesAngel23
JUNE 29
tam
jennybrat
JUNE 30
Ina
Andrea
Winner of a print copy of Crime and Clutter by Cyndy Salzmann is
aromagik
Winner of a print copy of Veil of Fire by Marlo Schalesky is
foxyllady
Winner of a print copy of Sin Street by Selah March is
Diane
Winner of a print copy of Gone with the Groom by Janice Thompson is
blessed_blue_devil
Winners please contact me at
to redeem your prize/s.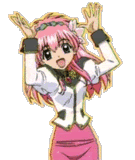 I'd like to offer my sincere thanks to everyone who participated in the competition and helped spread the word about it. Due to insistent public demand, I'm extending the contest for 30 more days. That's right! The book-a-day giveaway is extended 'til the end of July. The same rules apply. Just comment to be eligible for the day's drawing and that comment automatically becomes your entry for the week's paperback prize. Good luck and enjoy reading the excerpts!